| | |
| --- | --- |
| Security: | |
| Subject: | Weekend Update |
| Time: | 10:27 pm |
So my weekend was alright...
The parental units were away in Philadelphia from Wednesday afternoon til Saturday afternoon...it was nice to catch a break from them. As much as I love them to death.
Worked during the week last week..and friday I had the day off. Ran some errands and such, nothing special. Friday night I went to Sliders (local bar) with
cutiekrb
, Krystina and her boyfriend Terry. We had dinner, and had a few drinks...we had a good time. Except for the major thunder and lightning storm we got while we were there. Eh.
Saturday I had to call out of work at 6:20 in the morning because I had no babysitter. Blah. I felt horrible, as I rarely ever call out of work...but it was all good. And I had the day to clean up, and go through Alexa's toys and bag some stuff up to donate that she hasn't touched in forever! So I cleaned and did some laundry before my parents got home in the afternoon. I bummed around the rest of the day, and then at night, I went out with
ctstalker
to Bristol to Sports Rock USA to see Tenet play...kick ass. I SO cannot wait until their first ever album release party on August 5th. GAHHHHHHH!!!! SO EXCITED! AND AND AND I spoke words with the lead singer saturday night! AHH! lol, I am such a dork. But they really do kick ass. Please see www.tenetmusic.com to check them out and see if they're playing near you! (Obviously, if you don't live in CT, you will have no idea where any of these places are. But for those that do and need a night out and wanna catch a great band, check them out! They rock!)
Anyway, got a little lost trying to come home...but we finally found our way with a few detours (gas and peeing in walmart parking lot) and some much-needed help from someone so awesome, we found our way back to my house. And all was well.
I worked today 8-4...it actually went by rather smoothly, as I had a lot of things to get done before I was to leave at 4. Came home after work and hung out in the backyard with the fam...took some really cute pics of Lexa riding her Barbie Quad. Hehe. So cute. (You HAD to have known that you were gonna get some pics with this post hehe..)
Anyway, then
kopinkstars52
stopped by...she was on vacation all week with her entire extended family and everything down in Bermuda or something..so she got home late last night...so she stopped by to talk and such. She just left a little while ago...So now I'm sitting here updating, and waiting on a phone call, and uploading pics and things of that nature.
Working tomorrow, 12-5. Not too bad. OH, I forgot to tell you all... our washer like, almost exploded last night. Yah, no fun. Wicked electrical burning type smell and lots of smoke. Good thing my dad smelled it, cause I sure as heck wouldn't have until it was probably too late. Anywho...hopefully the parents are going on Tuesday to get a new washer. We have 6 people living here. We cannot go long without a washer. Blah.
Well, off for now...Enjoy pictures. I'll even lj-cut them cause my entry was surprisingly long this evening. For once. hehe.
And I'm out.
My little ATV enthusiast...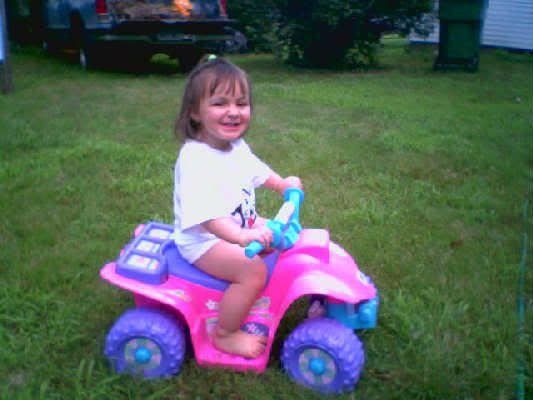 Alexa eating her first ever corn on the cob!!!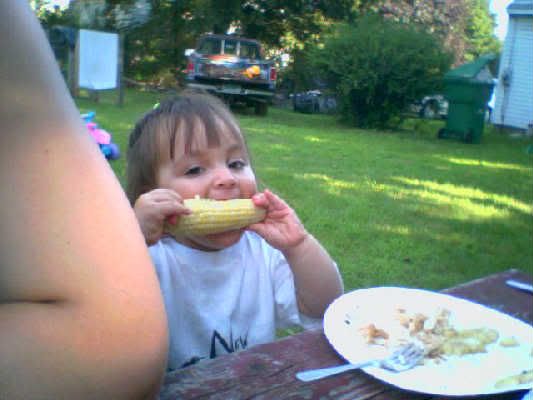 Trying to see what the heck I'm doing as I'm taking a picture..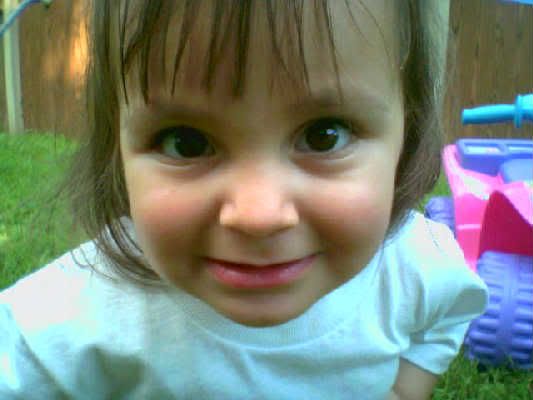 I'm still workin' on her stance a bit...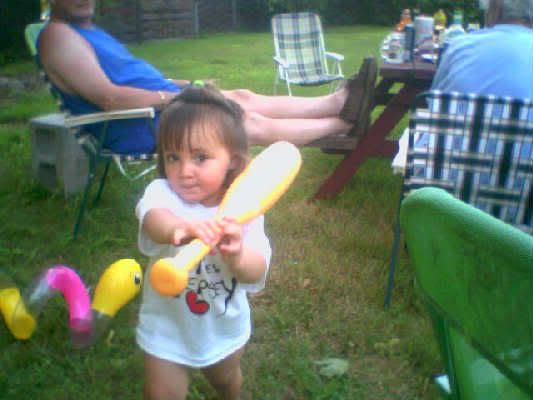 AND...Yours truly...Running on like, 4 hrs of combined sleep all weekend..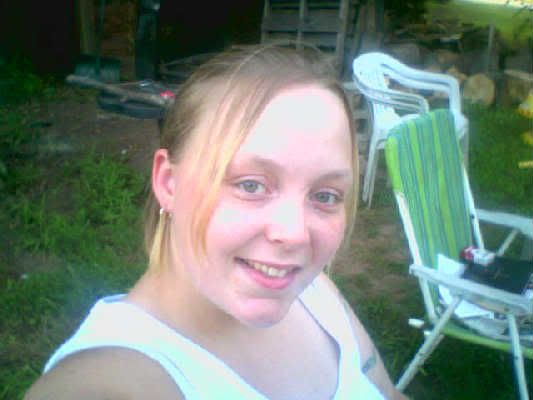 And those are your pictures for the evening. Goodnight all.
comments: Leave a comment